---
A Lillian Memorial
By Aaron Shepard

In her varied life, Lillian—who abandoned her last name in later years—was an artist, a theatre scene and costume designer, a weaver, a teacher, a wife, a mother, and more. To many, she was also an inspiration. Her energy, optimism, grace, youthfulness, and wisdom seldom failed to impress and attract.
---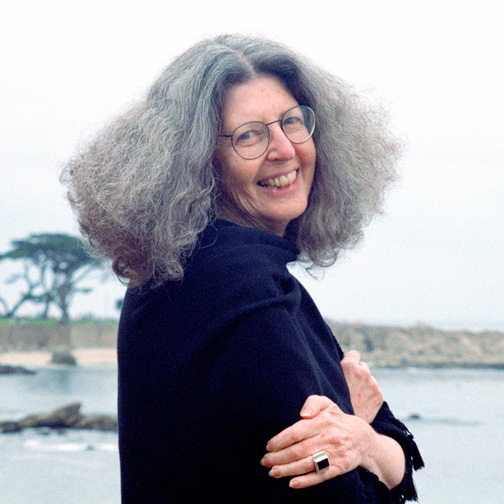 Download for Printing
(PDF, 2MB)
---

Lillian was born on Oct. 10, 1929, in Brooklyn, New York, to Herman and Tesi Hirschhorn, Jewish immigrants from Hungary and Romania, respectively. She grew up in New Rochelle, where her father kept a shop for venetian blinds. She began sketching as a child, and in high school contributed art for posters and the school yearbook.
---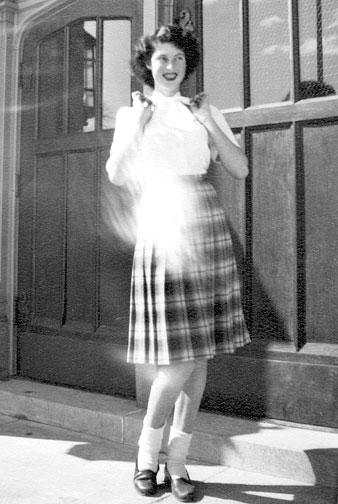 ---

In 1950, she married Bruce B. Gurenson, a young man who entered the retail business and went on to manage a series of discount department stores. In the two decades of their marriage, Lillian raised two children, Pamela (now Pamela G. Zaniewski) and Ronald (now Aaron Shepard). In following Bruce's work, the family moved frequently around the eastern United States.

When both children had started school, Lillian began devoting much of her time to drawing, painting, and sculpture. Though her work was impressive, she dropped her art when she concluded that her talent did not live up to her artistic goals. Much of the same talent, though, then found an outlet in production work for community theatre.
---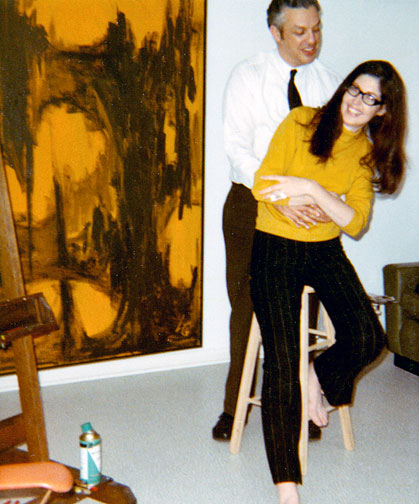 ---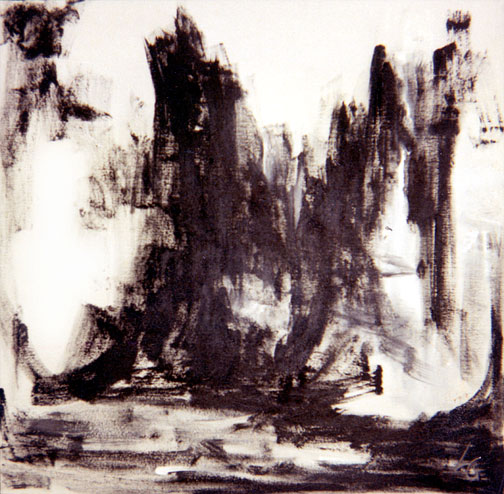 ---

It eventually became clear that Lillian and Bruce had grown too far apart and that the marriage was too restrictive for her. With her son already off to college and her daughter in high school, Lillian announced she was striking out on her own. She would have several more relationships in her life—always, it seemed, with younger single men—but would never again marry or live with a lover.

With Bruce's help, Lillian attended United States International University in San Diego, where her sister, Claire (now Claire West), taught modern dance, and where Lillian now studied theatre scene and costume design. She then went on for a Master of Fine Arts degree under a fellowship from Smith College in Massachusetts. After Smith, Lillian took a teaching job at Oberlin College in Ohio, where she was also responsible for scene design and some costume design for the college's major theatre productions.
---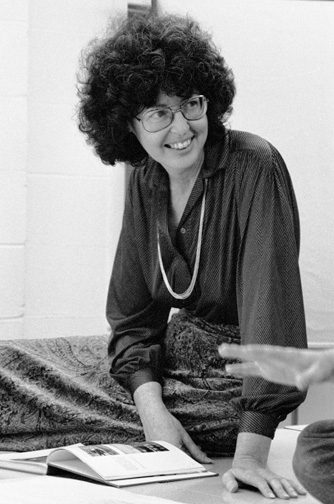 ---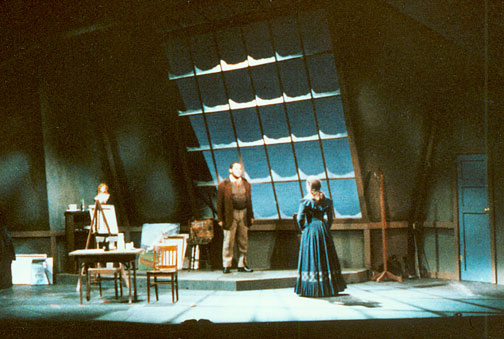 ---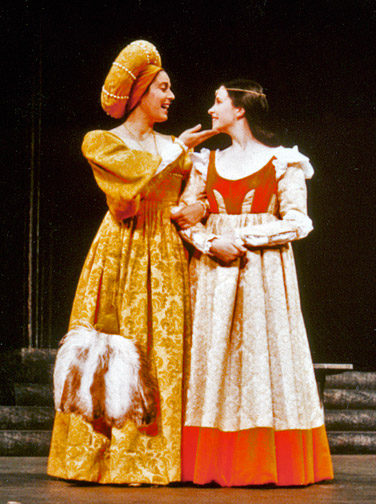 ---

After several years at Oberlin, she was burned out from the intense work schedule. In 1980, when her son, Aaron, moved to Humboldt County in northern California—on advice given to him in a dream—Lillian accepted his invitation to quit her job and go with him.

Lillian lived for most of the eighties in the Arcata-Eureka area of Humboldt County—first for several years with Aaron in a glorified shack in McKinleyville, then on her own in apartments in Manila (a seaside town on Humboldt Bay) and Arcata. After some part‑time teaching at Humboldt State University and College of the Redwoods, she became the office manager for a company handling local advertising and sign painting, and later managed a variety of tasks at a local TV station.
---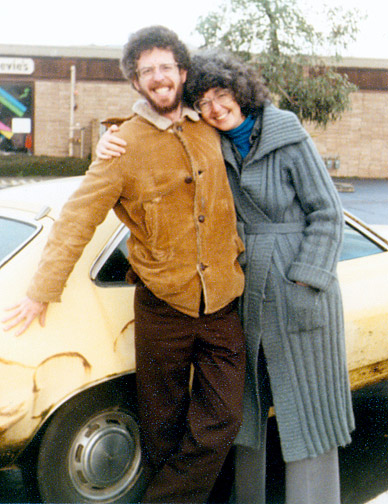 ---

It was in Humboldt that Lillian really came into her own. In essence a loner, she found here a greater sense of community than she had ever known, first among Humboldt's Quakers (initially through Aaron's connections), and later within its arts scene. Always socially adept, she grew here to be more emotionally open and direct.

It was also in Humboldt that Lillian returned to her art. Deciding she'd been wrong in her reason for abandoning it, she resolved to strive for whatever her talent allowed, whether or not her work met her ultimate standards. Though her art never achieved commercial success, she produced and sold a number of fine pieces and showed successfully at a local gallery.
---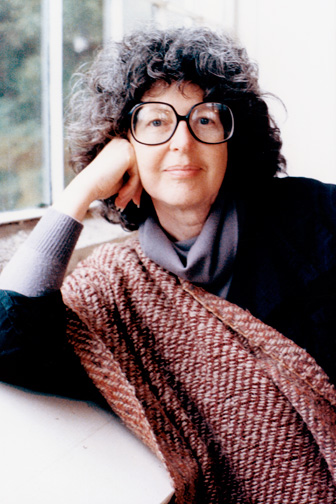 Download for Printing
(PDF, 1MB)
---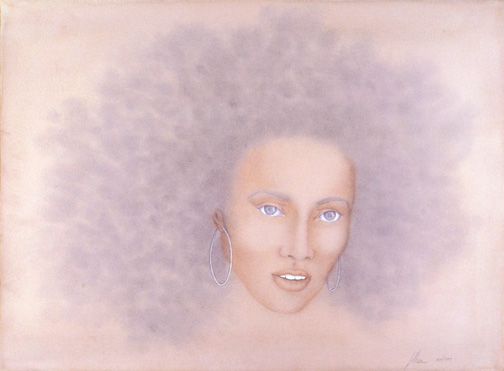 Download for Printing
(PDF, 1MB)
---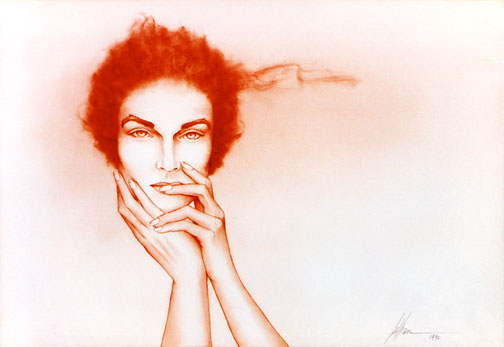 Download for Printing
(PDF, 1MB)
---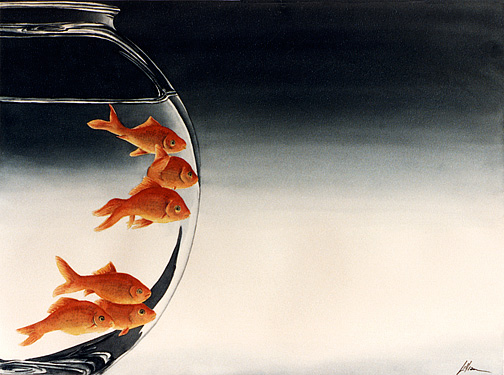 Download for Printing
(PDF, 2MB)
---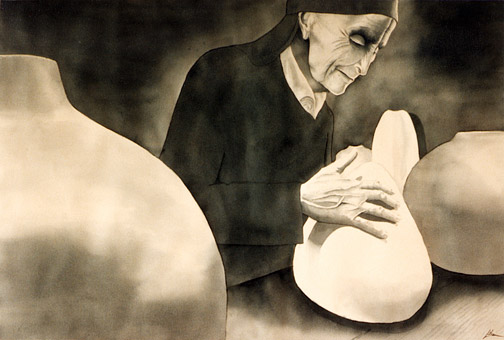 Download for Printing
(PDF, 1MB)
---

In Humboldt, Lillian also added a new art to her repertoire: weaving, which she performed on a huge countermarch loom built by her son. In fact, in the mid‑eighties, Lillian moved to Taos, New Mexico, to pursue a career as a production handweaver. But after less than a year of backbreaking work, she returned to Humboldt—an uncharacteristic move for this woman known to "never look back."
---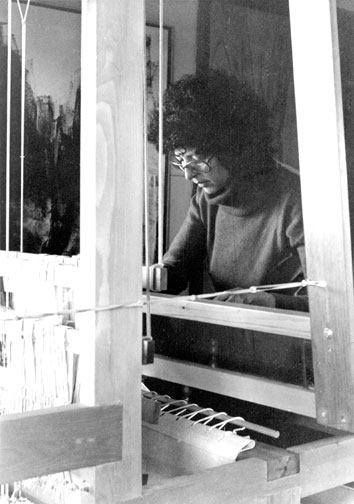 ---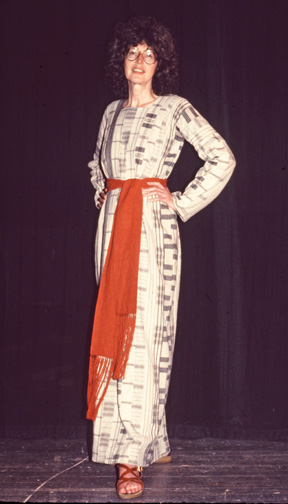 ---

Lillian's time in Humboldt came to an end in 1991, when a change of management at the TV station did away with her job. Uncertain of her ability to find other congenial work, Lillian went to live with her sister, Claire, still in the San Diego area.

After several years, Lillian moved to Ventura, north of Los Angeles, to be near her daughter, Pamela. There she lived in a charming one‑room cottage, a few blocks from the ocean. Now on Social Security, she spent her last years reading, taking art classes, baking gourmet desserts, visiting and traveling with Pamela, and working on illustrations (never completed) for a children's picture book written by Aaron.
---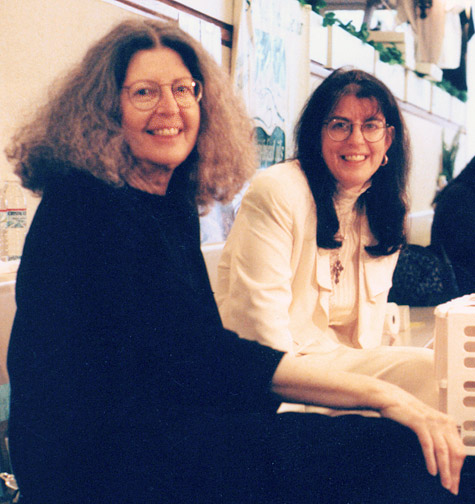 ---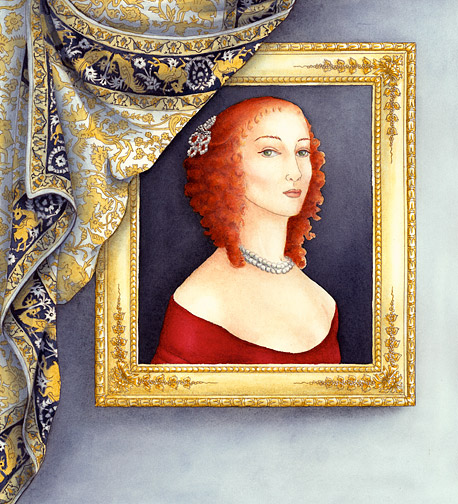 Download as Poster for Printing
(PDF, 1MB)
---

In 2002, Lillian was diagnosed with cancer. After two less-than-successful operations, she decided to forego further medical intervention and accept her fate gracefully. Lillian died in her sleep at her daughter's home on July 8, 2003.

She is sorely missed.
---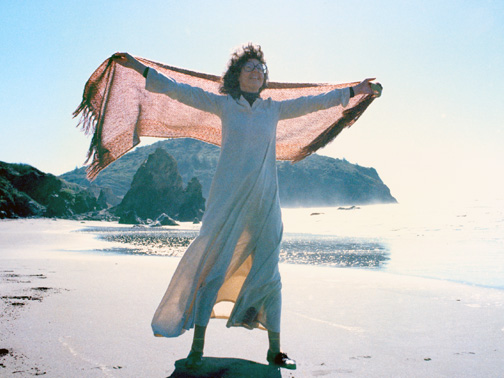 Download for Printing
(PDF, 1MB)
---

May 6, 2008
---