Comics & Graphic Novels

Here you'll find info on Aaron Shepard's comics and graphic novels, with retellings of classic literature in text and pictures. (Graphic novels are book-length comics.) For email notice of new books, subscribe to Aaron's Update.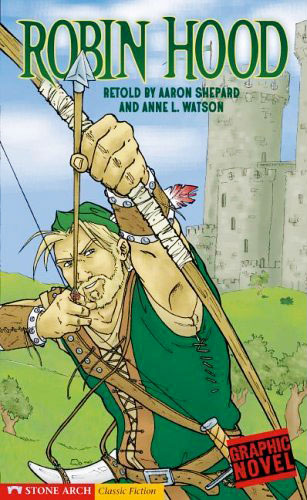 Robin Hood
Story by Aaron Shepard and Anne L. Watson
Art by Jennifer Tanner
When a young man finds himself an outlaw, he dedicates himself to helping the poor and unfortunate. Graphic novel, ages 8 & up.

Stone Arch Books
Hardcover ~ 2007
Paperback ~ 2007
The following links may earn commissions for this site.
---