Here are a few good books for exploring The Mabinogion, the Celtic tale collection from medieval Wales.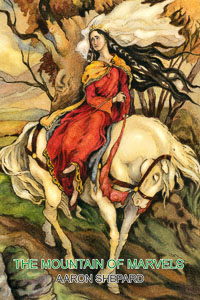 The Mountain of Marvels: A Celtic Tale of Magic, Retold from The Mabinogion, by Aaron Shepard, Skyhook Press, Olympia, Washington, 2007. My own free retelling of some of the earliest tales in the collection. (The full text can be found on my Web site.)
The Mabinogi, and Other Welsh Tales, translated and edited by Patrick K. Ford, University of California Press, Berkeley and Los Angeles, 1977. Probably the best translation now available.
The Mabinogion, translated by Jeffrey Gantz, Penguin, London, 1976. Another fine translation.
Tales from the Mabinogion, translated by Gwyn Thomas and Kevin Crossley-Holland, illustrated by Margaret Jones, Overlook Press, Woodstock, New York, 1985. This translation presents the first four tales only. Aimed at young readers, it features gorgeous full‑color illustrations.
The Mabinogion, translated by Gwyn Jones and Thomas Jones, Dutton, New York, 1949. An older but still good translation.
The Mabinogion, translated by Lady Charlotte Guest, Kessinger Publishing, Whitefish, Montana, 2004. Reprint of the first English translation, from the mid‑1800s.